Global Ice Hot Line: 020 8575 7112
Dry Ice
Global Ice are main agents for Yara, the UK's leading dry ice manufacturer..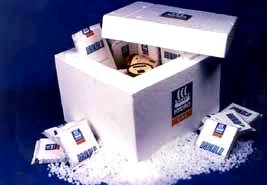 Available in either 10kg pellets, solid blocks or slices, we are able to offer the full range of products for whatever application you have.
This product has many and varied uses, from stage effects to frozen produce transport and storage.
With a surface temperature of -78.4oC, dry ice is odourless, tasteless and an ideal medium for the transportation of temperature sensitive products.  Simply pack your frozen product in an insulated container, surround it with dry ice, and transportation is easy.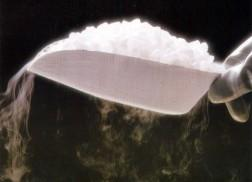 For a dramatic theatrical fog effect, it is the simplest and easiest method to use. Hire a fog machine, add dry ice and watch the perfect atmosphere created.
Call us or use our Contact Us page for more info