ICE CARVING, SCULPTURES, BLOCKS, GLOBES, CUBES, SERVICES, CARVED FRUIT, DRY ICE
Making an ice sculpture or carving at Global is a long and complicated process. The actual sculpting, by one of our highly skilled sculptors, being the final process after manufacturing crystal clear ice blocks made from the purest of water.
Our team is led by Nopporn Satjavata who has distinguished himself with 5 Gold Medals at the World Championships of Ice Carving, creating superb ice sculptures. Our expertise also extends to carved fruit which is an elegant companion to any of our products.
Global is one of the few companies in the world who have the manufacturing resource to not only produce a elegant hand carved sculpture in house, but also have the capacity for mass production of Ice Blocks, Cubes, Globes, Dishes, Luges and Dry Ice as well as providing Contract supply and servicing of commercial refrigeration units..
Couple our manufacturing capabilities with International delivery service and our Nationwide UK distribution network, there's no need to do much more searching.
Please call us on 020 8575 7112 for a quote or use our Contact Us page, we'll get back to you the same day.
Be very careful out there, you may see some sites where the pictures look the same as ours. They may have been pinched from our web site. Only authorised agents of Global have permission, call us if you're not sure.
Weddings, Hotel Receptions, Corporate Events, Themed Events, Promotions, Exhibitions and Buffet Displays or whatever you are organising.
Choose either an ice sculpture of our own design or globe, but why not commission a unique piece which will be hand carved by one of our in house sculptors, to your specification.
Add something different to your wedding, event or function, or view our vodka ice luge range. In fact whatever ice creation you wish..
Make your wedding, event or fucntion more memorable for you and your guests with one of these magnificent and unique table centre pieces.
Don't forget we offer a 24 hour delivery service 7 days a week direct to your chosen venue at a price you can afford.Corporate organisers, hotels, wedding party organisers, florists, theme directors, independent resellers can register here.
Here are some of our table and speciality pieces, view more throughout our web site, please use the navigation buttons on the left side to view our range of ice sculptures, ice globes and ice pieces.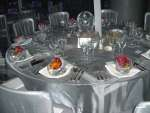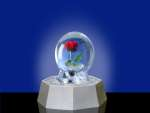 Global Ice Ltd
Unit 41, Halifax Road
The Metropolitan Centre, Greenford
Middlesex UB6 8XU
England
Telephone UK: 020 8575 7112
Telephone Worldwide: +44 (0)20 8575 7112
Fax +44 (0)20 8566 6342
Copyright © 1999 Global-Ice Ltd. All rights reserved.
"Photographs Courtesy of Ultimate Ice".
No material from this web site maybe copied or downloaded without the express written permission of Global Ice Ltd.